Carole's Daily Specials
MONDAYS
Pasta Night Menu
Enjoy a wide variety of delicious pasta dishes every Monday night starting at $4.99
TUESDAYS AND WEDNESDAYS
2 for 1 Special Menu
Every Tuesday and Wednesday Caroles offers a special menu where you can choose two of over 50 items at a discounted price. Choose any 2 dishes and pay the price of the higher priced item or choose two of the same items.
SUNDAY TO THURSDAY
4 TO 8 Special Menu
Every week from Sunday to Thursday beginning at 4pm we offer a menu with different specials that are updated regularly. These are limited time offers and change during the course of the year in order to add variety for the 4 to 8 dinner period.
FEATURED SPECIALS
Shrimp Platter, Chinese Platter and Pork Souvlaki Platter
Carole's offers limited time featured specials throughout the year. These specials are posted in the restaurant. Currently we are offering the "Pork Medallions" at $15.95 . Offered from Sunday to Thursday starting at 4pm.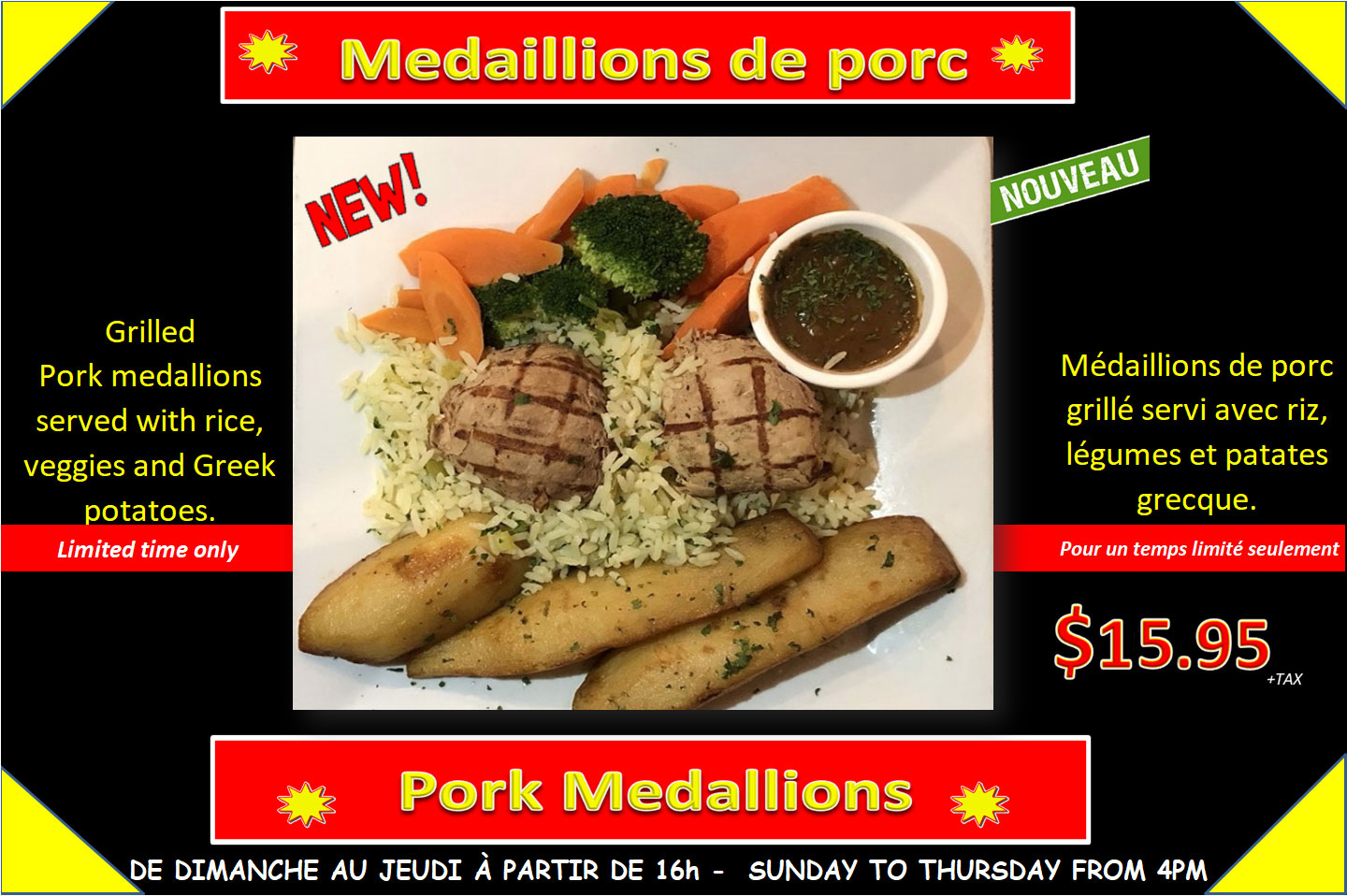 Shrimp Platter:
Chinese Platter:
Pork Souvlaki Platter:
$15.95
$15.95
$13.95